'Strive not to be a success, but rather to be of value.'
Albert Einstein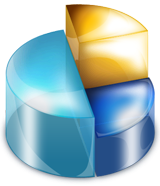 Hands on Solutions (HOS) was established in 2007 with the mission to offer existing and new companies practical -, hands on solutions for their business. Helping them to create the extra muscles for their business in order for it to grow to the next level in an organized manner.
HOS fields of expertise are in Financial and Management Reporting, Accounting Controls and Procedures, Budget and Cost Control, Cash Management, Tax Planning, Audit, Process Improvement and Automation, Business Plan and Financial Forecasts, Training and Interim Management, HRM, Marketing, Communication and Education.
HOS provides solutions for businesses and individuals that are easy to implement with the necessary support.
We are very enthousiastic to be a part of your team and to help you achieve your objectives.

Kind regards,
Richard R. Hanson MBA